The shit thing about exploring the in the mountains is that you can't purge it from your system. The sickness gets under your skin and the more you do it the more you want to be out there above the ridges touching the clouds. You walk through beautiful corridors and past quiet peaceful cafes and wonder,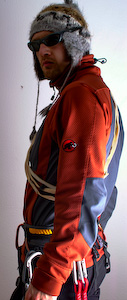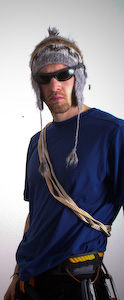 Can I climb that?
What would it be like if I were three inches tall and could climb up that table leg? If I leave at 5 a.m., can I get my head into the thin air by mid day? You climb the stairs two at a time because you're trying to keep the legs honed for the next tour.
Every hour behind the computer you're getting weaker and mountains are still rock and ice and as hard as before. And when you do get out there, when you've been walking up a mountain for 3 hours, after the face climb, when your knees are banged up and your knuckles are raw, when you crest the main ridge and still see a path leading up to the summit and you wonder, Is this it?
Where are the long rock spines we were promised?Where are the cliffs and mountain chills that make the body uncomfortable and remind your spirit of its sad mortality? Where are the knife edges and notch finger holds daring you to fall off balance and let go into oblivion?
Where is the fleeting morning light? That grey-transient morning kiss morphing into a golden pre-afternoon blaze? Feel the solar atomic rays frying the DNA of your exposed skin, courting a cancer inspiration set to break out in 10 years time.Where is the death whisper you were promised? The avalanche roar, the glacier snap, that last sound your brain will ever process. The rock breaking loose and your toe slipping off a razor edge. Like that same edge Col. Kurtz crawls along before he's transformed into something lifeless.
You might call it the dark side of my Mountain Zen
You're confused because you don't lust for anything material, neither power nor money or fame, but you have a deep desire to exist on that divide between living and some something else.