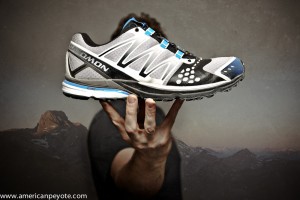 The thing I love about trail-mountain running is that it combines the best elements of speed and terrain. As a runner I move over mountain trails with speed inspired by ski touring. I use the foot work and balance I've developed as a sport climber. I stay light and go from valley to peak to valley in one day and feel a sense of exploration that traditional mountaineering doesn't provide.
In 2011 I started with trail running with the Swiss Alpine K42, a nice little mountain marathon in the Davos region. I continued with the Jungfrau faux marathon and learned how much I hate running on asphalt, and now it's 2012 and the passes are starting to clear of snow. In a race I look for elevation change and mountain terrain. I look for alpine exposure and the elements. The Junfrau marathon was a big disappointment in this respect, and that's why this year I have my eyes set on the Irontrail T71.
2012 is the inaugural year of the Swiss Irontrail, with distances ranging from 21 to 200 km it has the longest single stage race in existence. As this will be my first ultra marathon I'm going to start easy and do the T71. The T71 is sort of short by ultra standards, 66.3 km distance but includes + 4'830 m / – 4'830 m. The basic path is Chur – Malixer Alp – Churwalden – Lenzerheide – Rothorn – Arosa – Weisshorn – Joch – Chur. It's one of those races where you need to take a minimum amount of material with you to reduce the possibility of a runner dying during the event. I have my eyes on a Salomon XA Advanced Skin S-Lab 12 backpack, but have yet to find a way to buy one in Switzerland.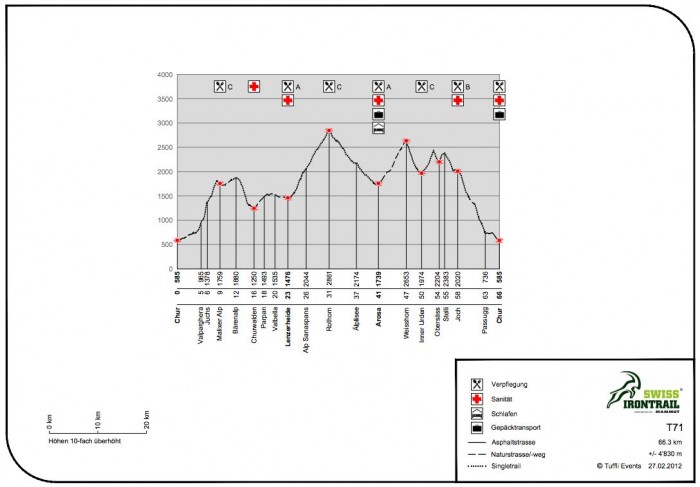 Naturally I'll needs some shoes for this race as well. My beloved Salomon Crossmax XR shoes from 2011 are at the end, I've broken out a new pair (this time in blue) but I'm also looking at the La Sportiva Vertical K shoes. Anyways, here's a good bye photo of my red Crossmax shoes, still a little muddy from running up and down and then back up again the Hornli in Zurich.