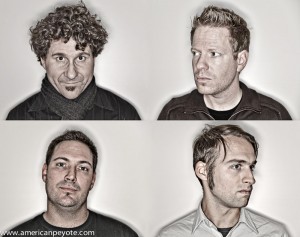 The Formers are a local Zurich band that I've been working with lately. It started with their show at Zak in Rapperswil, and I dropped by their jam session in Zurich to shoot some portraits. The Formers are the type of band I love working with. They're motivated to play their music and you feel the passion they have just by walking into the same room. I also like their music, this might seem irrelevant for a portrait project, but it's a powerful motivator for me as a photographer. When you can identify with the people you're shooting you have a much better base for creating images which combine and communicate all the essential elements of those people.
The Concept
We wanted to go with something that combines the band members and also had a sort of gritty texture. I wanted to start out with individual portraits, because it gives you the ability to relate to each person as an individual, before figuring out a concept for everyone together. I decided to go with a ring flash and post-processing concept, which would give gritty portraits with a certain edginess, but allows each person to be focused on. So my concept was to put the portraits together in a classic square compilation. This is ideal since you can view and relate to each image, but see them together in one image. I like this because each member of the band has distinct features in their face and hair, and it would be a shame if we had highlighted the singer and left the drummer in a shadowed background, or simply lined everyone up in front of a brick wall (the worst cliche in band photos).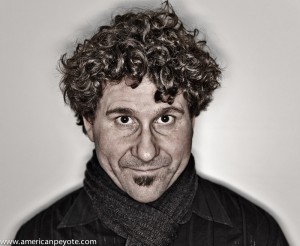 On the processing side I went with a high-definition look and desaturated everything a little bit. This makes the features of the face like cheek bones and beards stand out strong and gritty. I used my Sony A900 with a Sigma 24-70mm set on like f/3.5 for the aperture and my Sony F58 flash off-camera in an Orbis ringflash adapter. I then focused on the eyes and this makes the eyes sharp in focus with a nice defocused area around the rest of the face.
I've had a fabulous time making images of the Formers at their show and portraits at their jam session. If you're in Zurich I can highly recommend checking out their next show and their music on  The Formers MySpace. Their next show is at Abart in Zurich on February 27th.