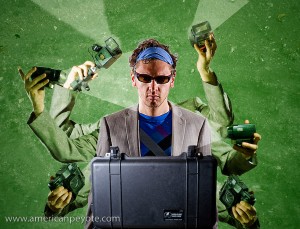 I've been described as an equipment whore without brand loyalty. Or, I think that's what I was called, in any event, it's a completely authentic description. I thought about it for a second, searching for a witty response, but I knew Matt was correct, so I just agreed – and held my head high. But now with Photokina 2010 starting, I feel a desire to explain my compusion (for myself as much as for the reader). You see, the key to being a successful equipment fiend is to do it on a budget and with wanton determination. It should go without saying that you only buy things you'll actually use. Otherwise you're just buying crap to make yourself feel better, filling up a gear closet so you'll always have the possibility (in the back of your mind) of doing something interesting one day with all the junk you've accumulated. For this reason, I rarely buy anything new at full price. Even my Sony A900 was bought used from a pro shop in Zurich. The Sigma HSM lenses I bought new, but most of the Minolta lens I own were bought used from MapCamera in Shinjuku, Tokyo.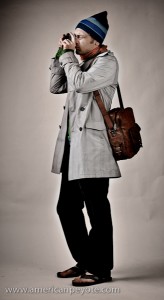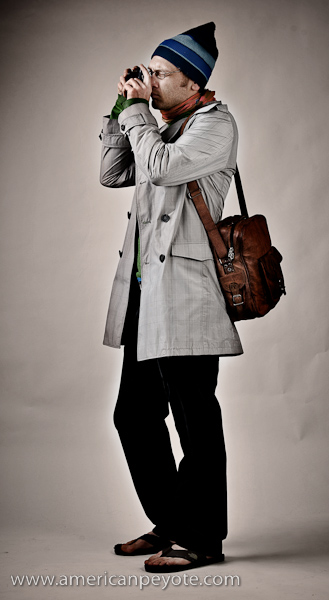 I also have something of a bag fetish. Not hand bags (although I'm sort of addicted to the Scaramanga label) but rather all manner of MountainSmith, Pelican, Lowe Pro, Think Tank, random messenger bags from Ortlieb and Dana Design, but I'm not totally addicted, I've avoided buying any of the North Face shoulder bags. I have to admit to having two of their expedition duffels – however, in my defense, they "were" the ideal bags to pack mountaineering gear in when I flew to Bolivia. Walking through La Paz, I really felt like I was in one of those North Farce ads in Rock and Ice, (my favorite climbing magazine of the day) and I couldn't resist buying some bags in the tourist shops. But bags are cheap, I would never lay a finger on a Louis Vetton.
How Many Cameras?
Cameras are a whole other subject. People are always asking me how many cameras I have, and I always need to recount in my head. And, should I say one for the two Holga/Woca cameras? They're cheap enough to count as one. I've bought all my cameras used (with a few exceptions) and in today's used market, when you find a Fuji GA645 here or there for $350, how can you say no? From Ricardo.ch I got a Mamiya 645 Pro, which goes great with the used Maimya 645 lenses I got from Keh.com to adapt to my A900. And there's no point in buying just one Sunpak 120J, you need at least two to feel good about yourself. Flashes work best in pairs anyways, and it feels professional to have variety. Then come the eBay purchases. My first digital camera was a Canon D2000, I figured it was good to start with a DSLR with horrible medium and high ISO performance. Then I would learn how to handle digital noise. I bought one Contax G1 with the 35mm lens because it's a badass fotoapparat, but then I wanted to get more lenses, and scored another G1 with the 28mm, 45mm, and 90mm lenses plus the TLA-280 flash for less than $800. When one of the G1 babies died (probably corrosion from shooting on a sailing trip in Greece) I had another to fall back on (that's called thinking ahead). I have two Fuji GA645 cameras (one needs repair after too much exposure in the Alps) and one GA645w. I'm always lusting after a Fuji 670, 680 or 690, and thank God I never bought a Polaroid modified 4×5 handheld.
Function Over Form
However, no camera can be considered beautiful if it's a useless paperweight sitting on a shelf somewhere. I have no desire for a gold-plated Leica. I've used all my cameras at one point or another, and fully intend to use them all again in due course. The Contax G1 has been sailing in Greece, all through Zurich, shot many pics in Berlin, taken mountaineering in the Swiss Alps, and the 90mm Zeiss is a fantastic portrait lens. I recently picked up some Fuji Natura to use with the G1 to make some awesome low-light shots. The Minolta 7 film camera was with me in Bolivia, and for a trip through Eastern Europe and Germany. I shot every day with it for a month and my backpack was filed with one extra pair of pants  and boxes of 35mm and 120 Provia. The GA645 series have taken some amazing landscape images in Switzerland, been up Mt. Fuji and also gone through Eastern Europe and naturally been to Berlin. The Canon D2000 was, and still is a great DSLR for studio shots and parties. The D2000 enabled my first self-portraits and peaked my interested enough in digital to buy a Minolta 7D when they were liquidated in Zurich at a sweet price. The Ricoh GRD and Canon G10 are great mountaineering cameras to complement the GA645, and they've all found their place (although I sort of busted up the G10 ski touring). Now I'm shooting graffiti street and portrait images with my Sony A900 and couldn't really ask for more from a well-exposed image. The picture is tack sharp from my Sigma lenses and you can see the definition of my softbox grid in the reflection on the eye of a person.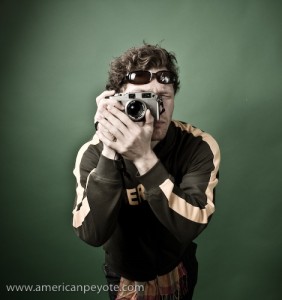 Never Obsolete
Now, why don't I just buy and sell on eBay? Once you have these things you have to consider that you'll make very little re-sale on the used market, so like old college text books, it just makes sense to keep them around. Or, I consider it a small resale value as compared with what I could do with the gear if I need to use it again. Although I'm a gear whore, I have no brand loyalty. I love Apple, but never got an iPhone because they're over-priced for what they are (ok, the new 4th generation is a step in the right direction). I still use a dual 1 GHz G4 PowerMac because I didn't want to drop $2000 (or more) on a new computer (when I could buy some Elinchrom lights instead), and I was getting along ok till now (a new iMac is on the desk). I'll buy the camera which fits what I want it to do. I have a Canon G10 because it's an awesome camera for mountaineering and travel, but love to pull out my Ricoh GRD for wide angle shooting and it packs better for sport climbing. I like the idea of North Face but buy my jackets from Mountain Hardware (on sale) and pants from Haglofs (they fit amazingly well) to complement my Osprey Exposure climbing pack. I love the North Face packs from the ads, but the Osprey Exposure fits me like a fine-tailored suit. Nothing which is useless can be beautiful to the user, and I love products with great design and are useful in real life (I'm also a UX/UI prima donna).
Here's the thing about being a gear whore, you'll never find the perfect bag or camera, so I don't even try. Above all else, I use what I have to the fullest extent possible (or so I believe). I use the cameras I have till they break and am still amazed at how far I've been able to push my Quicksilver 2002 PowerMac. If you don't have the right tools you won't get the job done. True, I have more tools than I need, but it's nice having too many flashes on hand because I can do whatever lighting setup I want. I don't used my ice tools every year, but when you want to climb a frozen waterfall, they're essential. Now, the blowtorch nozzle is a little extreme, but it's getting a lot of attention in my latest photo shoots, and if needed, I'm sure I can sell it – (but probably I won't). An effective living space is one with interesting things to play with and discover. This was as true as when I was five as it is now that I'm pushing 33 years of age. Photokina 2010 is opening, and a whole new line of toys is coming onto the market to fuel my gear compulsion.
Related Gear Whore Articles