1) Hit Rock Bottom
When all is gone to shit and there's nothing good left in your life – there's nowhere to go but up. Hitting Bottom generally results from a combination of the notions that your life is pointless, that you're unloved, your career plans have all failed, your significant other has left you or your favorite dog-cat-goldfish has died. It could be worse. Often Hitting Rock Bottom can be looked back upon as a marker in life, that point when you refused to continue taking things as they were presented and decided to find your own way. Like many of the great experiences in life, you can't "try" to hit the lowest of the low points, you have wait until your life gets so bad that there's nothing else to call it. It's not the act of hitting bottom that means anything, it's how you crawl out of the muck that's important.
2) Go Nowhere, Do Nothing
I did this in Europe for a month and it was fantastic. The premise is simple, clear your schedule and take off somewhere. It's hard to do nothing and go nowhere in the same location that you live your normal life. I opted to take the night train to Vienna and then jumped around Eastern European cities until making it through Germany to Berlin and eventually back to Zurich before catching a flight to Detroit. I only visited one museum and traveled with a backpack full of film and cameras, just one change of pants and a few shirts. I had no purpose, just a universal train ticket that allowed free travel on any train in Germany, Austria, Poland, Czech, and Slovakia. I traveled where and when I wanted, walked around photographing and writing in my journal with visits to a few friends here and there. The experience can never be duplicated and I wouldn't want to try – but once you've done it there will be no regrets.
3) Accomplish a Feat
Ulysses was the first to make these popular. In this context, a feat can be anything that you didn't previously know how to do. Make a website, paint a picture, build a house, bake a cake, write a book, make soap, build a bike, run for public office, teach a class, whatever you're interested in. My feats have mainly included mountains. In reality one of my first and most important feats was driving from Michigan to Colorado during Dec. 2002 to climb up Mt. Elbert. It was only my second mountaineering experience. For a long term resident of sea-level Michigan, the climb was a crazy amount of physical exhaustion and an adrenaline hit like no other escaping the avalanche that was released during the descent to my base-camp at about 8:30pm on New Year's Eve. The point is that it should be new to you and a challenge. Otherwise it'll just be another day doing another job.
4) Confront Our Legacy
If you Go Nowhere and Do Nothing in Europe be sure to check out Krakow. It's a beautiful city with quiet streets, cheap beer, and awesome pierogi. Sometimes we know via books and stories about the horrors humanity has perpetrated and think that we understand it.
Words don't mean anything if there's no connection to something tangible. That's the way we humans are most of the time. If we don't form a mental imagery connection to the words, then they might not really mean anything tangible.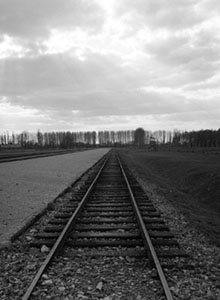 You don't know what tall is till you climb a mountain and the tern vast is just another adjective until you walk through the gates at Birkenau and look at the train tracks stretching out into forever.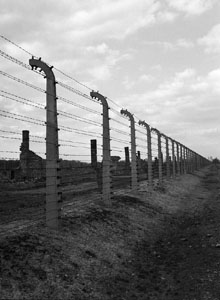 Most of the place is gone and burned. The razor wire fence is still standing and it stretches into the horizon. If Auschwitz is an example of simplicity then Birkenau is a testament to vastness. You walk the razor-wire corridors and break down and cry and you don't know why.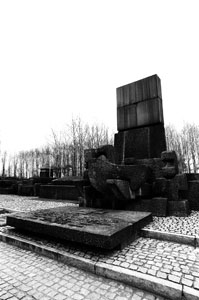 At the end of the train tracks is the crematorium. There's a monument to the victims. Read any basic history book and you'll get the feeling that the Holocaust was the story of Nazi Germany exterminating the Jewish people of Europe. If this is what you take away, you're missing the point.
"Never Again." Is what we say.
"Never again" will the industrial machine of humanity seek to exterminate our brothers and sisters and neighbors like was done at Auschwitz.
We say this and we remember and we miss the point. This is our history. It's not a collective failure to be laid on the heads of German History. It's not a deep wound to be eternally nurtured by the current generation of Jewish peoples.
It's our history. What's our present? What's our future?
5) Become Vulnerable and Find Love
Few things in life are harder than letting go of inhibitions and fears and the emotional wall you've built to protect your tenderness. I can't imagine how one person could fall in love without letting down their guard fully and completely. And I can't imagine what a drab exercise in boredom my life would be like without love.
If you allow yourself to be vulnerable then love will creep into your life. Love for a person, a painting, a piece of cake, a movie, the sunrise, the sunset, the beach, a song, a cat, a dog, your unborn children, a stranger, a sister, a brother, your parents, your in-laws, and everything else in between.
It's the strongest power that exists and with it we have the ability to define our legacy and to save us from ourselves.