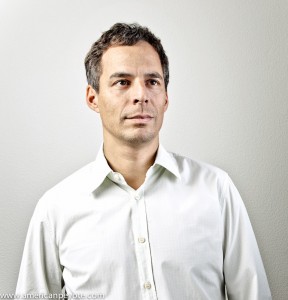 I was introduced to Blankpage through one of the team members, Lukas, who I met through Web Monday Zurich. Blankpage is an expanding startup in Zurich focused on B2B content distribution solutions. Blankpage was looking to be a part of the web portraits project, and this offered an opportunity to shoot a full startup team. I visited the Blankpage offices in Schlieren to discuss a shooting concept and get a feeling for the startup. Getting to know new people and hear about their startup ideas is one of greatest benefits of being part of the Web Portraits Zurich project. Blankpage is working on stuff I'm working on in the back of my mind, so it was great to see the iPad version of Das Magazine that they're coding. Essentially, businesses like newspapers and magazines can come to Blankpage, and they offer solutions for getting that content onto mobile devices like iPhones and iPads, but this is better said on their website:
Design, build and customize electronic publishing technology to maximize business and usability impact for our customer solutions.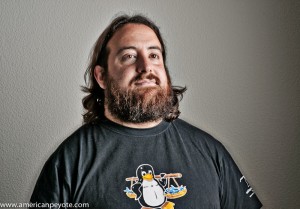 This was also my first location shoot for the web portraits project. All the previous shoots were done in my studio, and this offered the opportunity to see the company and get mobile with my lights. I brought a few lights to their offices and setup by a wall with enough space for a large softbox, reflectors, and a fill light.
For the concept, we wanted a certain uniformity between the shots (since it's a team series), with a certain edginess, but not totally overdone with textures (like I normally do). I decided to go with some simple lighting, one large gridded softbox from one side to get some nice structure on the faces, another normal medium box from the other side, and some fill in the front reflectors.
One of the most interesting portraits from the shoot is Bero, the Linux Guru of Blankpage. He came to the set with a box and a sketch of a face tapped to the front. This sort of humor is simply awesome. We shot a few portraits with the box and then pulled it off, Bero has that perfect mix of hippy and high-tech code warrior and I could easily do a whole series with this concept.