IF you know where to shop, the well-bankrolled photographer can buy many beautiful accessories for chic portrait sessions and produce really fantastic photos with high key lighting and limitless imagination. I have wet dreams about Lastolite products. Their stuff is collapsible and fantastic and generally costs enough to blow my bank balance for the whole of next year. And since I don't know where my funds will be coming from twelve months from now, I figured I'd not drop a thousand bucks on their inflatable white background.
I did, however, co-host a Christmas party with my flat mate. Due to the size and generally cluttered state of my room we rarely have parties in the apartment. But every year I make the effort to make the place acceptable for a gathering. Our Christmas party included the baking of cookies, the drinking of Gluhwein, and then relaxing in front of my white wall, which was soon painted over with the projection of some movie to entertain us for the evening.
After watching Christmas with the Kranks and Along Came Polly I played music via iTunes and turned on the Visualizer.
Those in "the know" are familiar with the visualizer function of iTunes. It syncs seemingly random computer generated colors and patterns to your favorite song selection.
I hardly ever use the thing because on my 12" G4 PowerBook the techno wonder color symphony is actually quiet boring. But when viewed on my apartment wall: higher than I can touch, wider than my arms can reach, well…the techno wonder symphony is so mesmerizing that you just sit there like a cat following a laser pointer – thinking,
"So this is why people take drugs. Now I get it." I am a cat and this is the laser pointer on the wall…and I'm chasing it, meow, meow.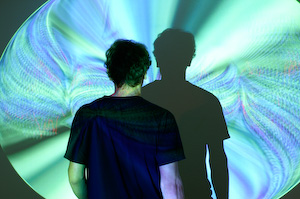 Naturally, I had to photograph myself in front of it. It wasn't my idea, of course. I'm very unoriginal by nature. I just capitalized on the idea after my girlfriend snapped my picture with her handy Canon – the one that she keeps in the chic red-leather case. Sadly she faded into the night before I pulled out the Minolta 7D and the f/2.8 Tamron lens. I generally find the cable release to be too long, but it was the perfect length to trip with my toe as I posed behind the techno light show.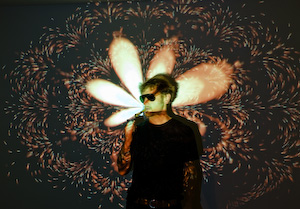 Accessories were needed; my will to be weird oozed out and I felt like an extra in that scene from The Doors movie where Jim meets Andy Wahrol.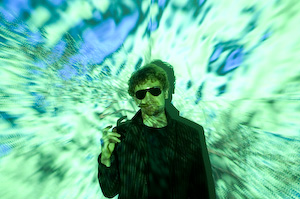 A quick search of the place revealed some cigars left over from Cuban night, sunglasses found in the bathroom back in Michigan, the bottle of Jack Daniel's my dad brought over two years ago (sometimes Jack and Coke is the perfect accent to the night), a Zipppo I never use, and a jacket from We in Zurich.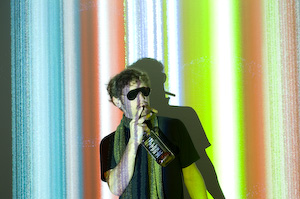 The photos were not clean or perfectly exposed, but unlike a lot of the crap portraits created by people who get paid to do this stuff, I kinda like looking at them.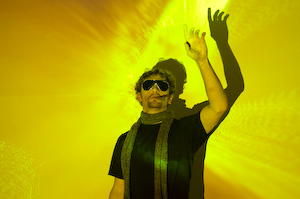 Christmas Photography iTunes