I grew up at a time when if you could buy a T-shirt promoting Detroit it would say something like, "Welcome to Detroit, Now Go Home." Now when I travel back to Michigan I'm continually inspired by the shops and style I see in the city and surrounding areas. Few places say Detroit fashion like Pure Detroit, a home-grown fashion brand that takes the best of Detroit and infuses that inspiration into stylish things to wear.
Pure Detroit
If you walk through the Pure Detroit store in the Fisher Building one of the most iconic accessories to pick up is the seat-belt buckle belt. It's genius in so many ways. The buckles are taken from, or at least sourced from seat belt buckles that used to protect passengers in Ford, General Motors, or Chrysler cars. I still have vivid memories of buckling myself into the family van (a Ford) and I just couldn't say no to buying one. It's sort of industrial and unique in a way I haven't seen anywhere else.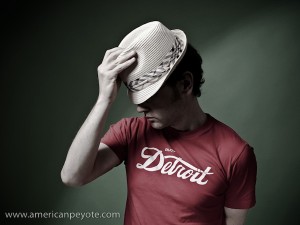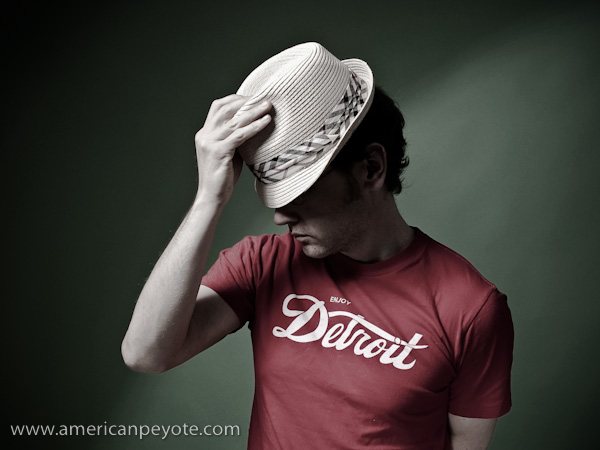 Another staple of Pure Detroit is the fitted T-shirt. Detroit Rock, Detroit Funk, they're displayed in 70's-80's colored script and result in a non-kitsch image of the city. Of all the cities I've visited in the world, Detroit has the coolest T-shirts. Prague is a close second, nearly tied with Berlin (and Berlin has the coolest sweater). This is actually not easy to do. I've seen the city T-shirts in Paris, New Orleans, Zurich, Prague, Tokyo, Boston, New Mexico, Las Vegas and a few other not so memorable locals. The Pure Detroit shirts are by far the most stylish and cutting-edge of any other place because they focus on the historical music style and well as the city. They're cool without trying to spoon-feed anything to the person who looks at you walking down the street.
Spectacles
In the city, my favorite shop is Spectacles (230 E. Grand River Harmonie) . I was just walking around one day and heard some cool music pumping into the street. At first I thought it was coming from some apartment and pulled out my Zoom H4 to record the sounds. Then I realized it was coming from the shop I was standing in front of and decided to walk in and check it out. Spectacles is sort of beyond cool. You can buy homemade funk CD burned on a computer, new designers and T-shirts I wouldn't know where to find anywhere else and the shop has an all around awesome feeling. I talked with the owner for a bit and walked way with two shirts and a couple of CDs. Whenever I'm in Downtown Detroit I head to Spectacles. The shop isn't huge, but the ambiance inside is unique, and they sell real clothes there. If you stop into an H&M, you always have the feeling that you're buying something fleeting, that will look cool for half a season and then it's over with. The stuff at Spectacles has a sort of timeless cool funk feeling. They stock small designers, so if you're looking for something unique, it'll be there. On my last trip I found a fantastic hat that sits upon my brain with an authentic style the hats in Zurich just don't have.
Showtime
Outside of downtown and near Wayne State University is Showtime (5708 Woodward Avenue). What's Showtime? More or less it's hands down the coolest Rock-oriented fashion spot in the world. Sounds like an exaggeration, but I've shopped in San Diego, Tokyo, Zurich, Berlin, Paris, Amsterdam, Rome, and a few others, and it's just a fact that Showtime is the coolest of them all. Well, to be honest it's borderline between Spectacles and Showtime for my favorite establishment, one is hip hop and the other rock. If you want to dress like a rockstar then head to Showtime, don't ask about the prices and let the clothes find you, it's an experience I'll never forget.
The Burbs
Outside of Detroit is Royal Oak, once the trendy alternative area of the metro area, now an upscale nesting place for young professionals and those who want to look trendy, the city still has a lot of cool shops, like Indigo. I stopped in just to be different (from my boring perspective) and left with a T-shirt and sweater, the likes of which I wouldn't be able to find in Zurich and probably neither in Paris. This is kind of the point, because I'm not likely to run into someone sporting the same look while strolling down BahnhofStrasse in Zurich.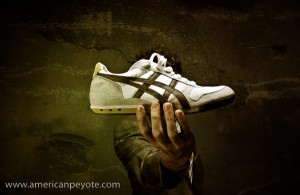 Shoes are the make-or-break addition to any wardrobe. Onitsuka Tigers are the most fantastic shoes I didn't know existed until I started paying attention. These shoes are coveted items in Zurich, and generally can't be had for less than 120-160 CHF per pair. The situation is blissfully different in Michigan (and the US in general), and I picked up a nice pair of white Tigers at the Summerset Collection in Novi for like $60. I also got a pair of Levis 507 jeans, another item which carries an obscene markup in Europe. Shopping at the Summerset Collection (located in Troy) in the hardcore white-collar suburbs of Detroit lacks the feel of the actual city, but the selection and prices (compared to Zurich) are nice.
Detroit is my new fashion shopping Mecca in the world. The stores aren't all in the same place and you might have to search around for the things you want – but when you find them you can rest assured that the merchandise will be fresh and unique. My sister says I look European now, even though many of my clothes are from Michigan (or from We in Zurich), and in Europe people might think I look American, but I say the style is pure me.
If you're heading to Detroit and don't know where to start, head to the Downtown Welcome Center (1253 Woodward) and check out an Inside Detroit tour, highly recommended.