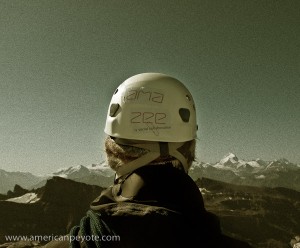 A few weeks ago I launched a project on Amazee called, Web Portraits Zurich.
The project is simple, easy to explain and painless to promote. I want to combine photography with the interesting people I've met in the Zurich web scene. While heading to events like the Swiss StartUp camp in Basel, barcamps in Berlin and Switzerland, as well as the WebMonday meetings in Zurich, I've met a lot of interesting people with interesting ideas. Then, after WebMonday Zurich #10 I brainstormed some lighting setups for an upcoming photoshoot – and then an idea was revealed in my head. The idea is to use Amazee to organize portraits of the people in the web and startup community around Zurich. Right now I've cut a few videos in my head explaining the Web Portraits Zurich concept and will cut them for real this week. These will both present and explain the Web Portraits concept and organization. This seems the most effective way to give people an idea of what to expect and to promote to interested parties.
But as a prelude, I'll reveal some personal motivations behind the project. Why Web Portraits? Why organized on Amazee? After all, to just do some portraits of the web people in Zurich, I can just contacted people and shoot the portraits and than would be it. You see, with Amazee I see some inspiration to experiment with Creative Production.
The Web is also Human
The Net is also Mortal
If you shoot a portrait it might all be done by the photographer, setting up lighting, choosing a location, organizing things and then doing the shoot. In my experience the process of creating a portraits involves a few steps (or non at all): Concept Creation, Production Design, Shooting, Post-Processing, Distribution.
I want to give back, to give the opportunity to people to participate in the process of creating these portraits. Why? Because I've found that exercising your creative tendencies outside of your normal interests (or jobs) makes you a better, more flexible thinker and enables you to improve your ability to view the world in different ways, and that improves your ability to come up with new solutions for different problems in life.
Since the project was launched on Oct. 29th there's been a healthy interest on Amazee, including a feature on the main page. Now it's up to me to build on the momentum and release these videos and start shooting. If it all works out in the end there will be a sweet collection of portraits from the Zurich web scene, we'll integrate the interesting personalities with their cool technological achievements and see what trouble we can get into along the way.